Recreation therapy at the Dr. Peter Centre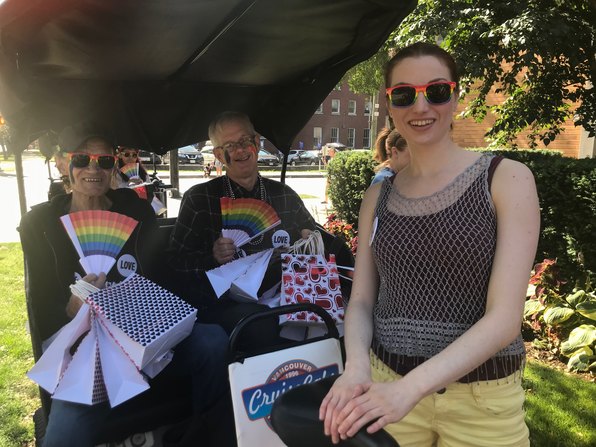 "If I want to, I can lie in bed and watch TV, but it's healthier for me to get out and do something. Now I lead by example, by not being a party-pooper! I have the strength to help and encourage people." ~ Dr. Peter Centre participant
Mental health through connection with others
Participants learn from actual experience how to find their own joy, companionship, and ultimately self-esteem.
Recreation therapy reignites a passion for living through practical experiences like group outings to a local museum or art gallery, a simple weekly coffee with friends, or taking part in community events.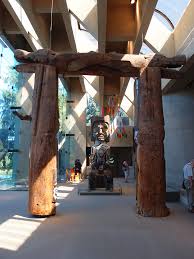 They also renew their ability to challenge themselves. For some that could mean walking courageously across the Capilano Suspension bridge. For another it could be socializing at a group picnic, sailing, visiting the Museum of Anthropology, or engaging with MAC cosmetic volunteers for a makeup application and with it a fresh outlook on life.
Recreation therapists work at the epicentre of physical, psychological and social well-being
The goal is to help the individual build a sense of belonging while developing individual skills and coping strategies. The programs teach vital support structures that include routine and stability which helps in the development of healthy living practices. In this way, taking HIV medication becomes a regular part of daily life, as does building positive relationships with staff and participants.
"What would your life be like without a sense of fun, playfulness, or engagement with community?" ~Vlatka Maksimcev, recreation therapist
The primary job of the therapist is to focus on the values that enable people to feel included in community. This approach not only helps our clients, but ripples out into the broader society. By taking part in public events and visiting places that are often inaccessible for a variety of reasons, this breaks down stigma and encourages everyone to focus on:
abilities of people and not their disabilities
believing in the worth of all people
understanding that doing one's best and helping others do the same is of enormous importance
Over a six month period in 2018, 258 individuals representing 69% of our Day Health Program population attended recreation therapy. The data also showed a positive relationship between taking part in recreation and maintaining their medication regime.
Watch recreation therapy in action
See how recreation therapy works. Click to watch Darrel's Story.