"The Dr. Peter Centre has been amazing during my recovery and was really important to my sobriety. I'm really grateful for the experience."

~ Dr. Peter Centre participant
Integrated nursing care
Dr. Peter Centre's clinical team sees 25,000 health visits every year.
Our Nurse Practitioners support those with HIV using an integrated health care approach that sees the whole person. Our team supports people in improving their health which can include administering all prescribed medication – whether that is methadone, HIV medication, direct-acting antivirals for Hep C, or intravenous opioid agonist treatment (iOAT) therapy.
The team also provides a supervised consumption services, all within the framework of a harm reduction philosophy.
Our team's role is to build positive relationships between participants and the clinical team to reduce negative consequences and harm associated with drug use. The more people feel safe, the more they feel in charge of their own destiny, the more likely they are to maintain their HIV medication regimes.
Harm reduction approach since the beginning
The harm reduction approach, now accepted internationally, marks the cornerstone for our clinical care programs.
Our view is that every effort can and should be made to assist our participants in ever-greater health. Anything we can do in this area to reduce harm gives people an intimate experience of what it means to live with health.
The Centre offers:
Supervised consumption services, as part of its continuum of care and was the first to do so in North America
HIV and HepC medication maintenance, as well as clinical support for any and all other medications
Health stabilization in our 24/7 supported care facility
Long-term support and compassionate end-of-life care
Harm reduction helps the whole person
Harm reduction extends far beyond safer substance use.
Harm reduction is food, eaten around a shared table. It is medication taken consistently. It is housing, and access to nurses and medical providers. Even laughter and joy are harm reduction.
This has been the very essence of our work together since day one: a safe, caring, and judgment-free space to receive care.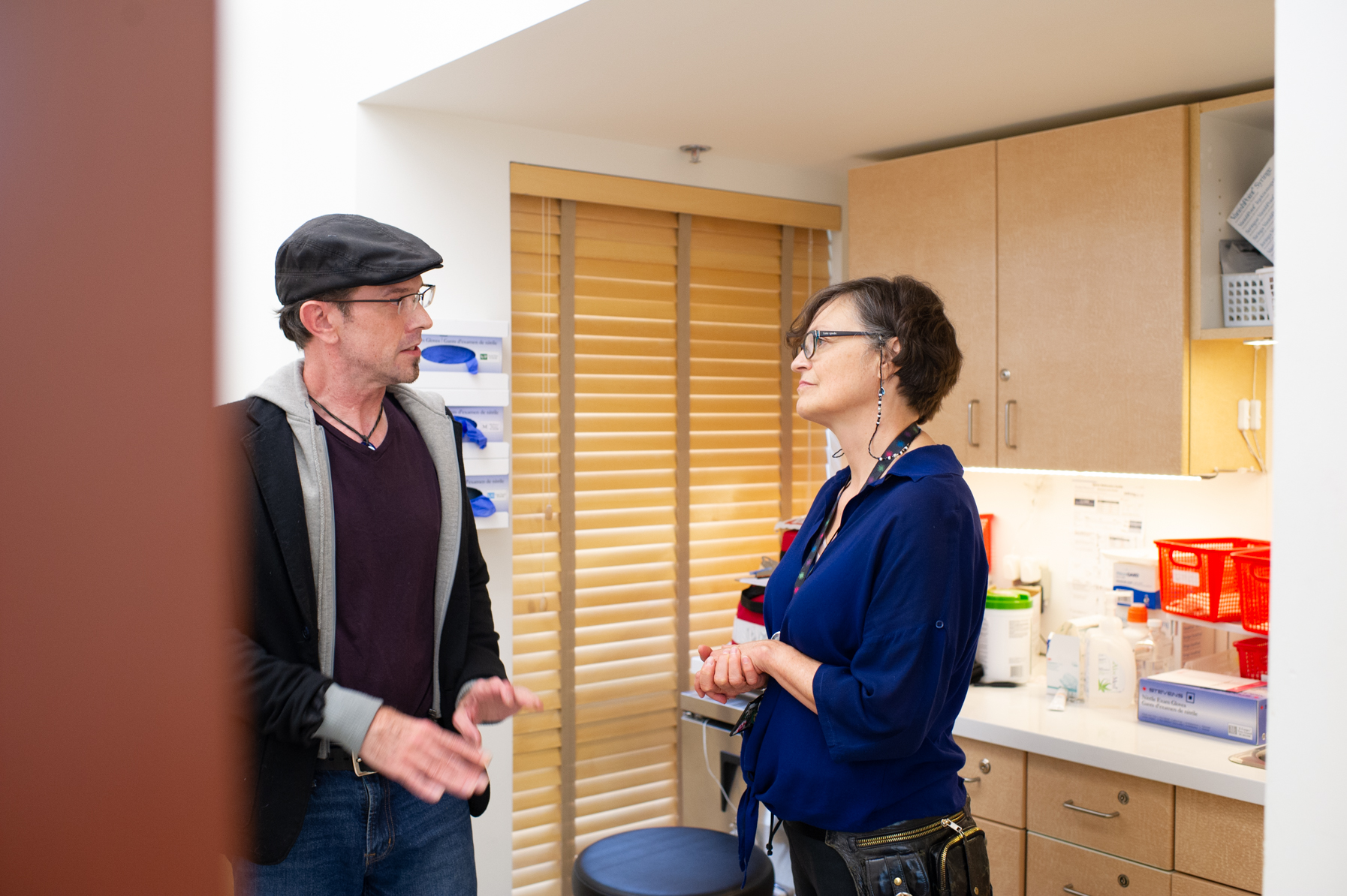 Contact us for admission information
We're here to help those in need
Day Health Program
If you or someone you know is interested in accessing the Day Health program, which includes our Wednesday night men's group and the iOATs program, send an email to dhp@drpeter.org.
Residence
For inquiries about the admission process for the Dr. Peter Licensed Care Residence, which includes long stay and stabilization stays, send an email to resp@drpeter.org.