Dr. Peter Centre Appoints Tassan Sung as New Board Chair, Celebrates Transformative Leadership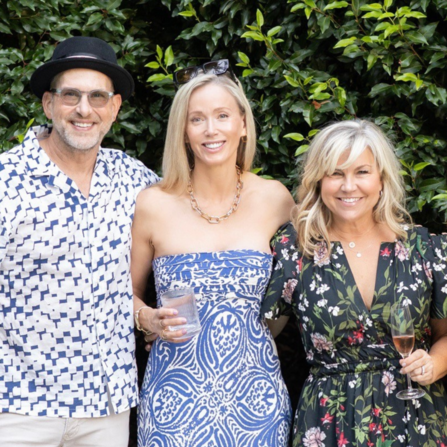 Vancouver, British Columbia, Sep 6th 2023 – The Dr. Peter Centre is pleased to announce the appointment of Tassan Sung as its new Board Chair, succeeding Joy Jennissen, whose seven-year tenure as Board Chair is a period of remarkable growth and success.
Under Jennissen's leadership as Board Chair, the Centre experienced a transformation marked by numerous outstanding accomplishments, including:
Financial Advancement: The operational budget of the Dr. Peter Centre more than doubled, surging past $13 million, significantly amplifying its reach and impact.

Expanded Impact: Participant numbers surged from 350 to 500, reflecting substantial growth in the program's capacity to deliver life-changing care services.

National Influence: Joy Jennissen paved the way for the Centre's expanded national influence, offering its expertise to frontline organizations across Canada in addressing the opioid crisis. The Centre has proudly emerged as a leading authority in this critical domain under her guidance.

Inclusivity and Cultural Responsiveness: An on-site urban indigenous program was established, demonstrating the Centre's steadfast commitment to inclusivity and culturally responsive care.

Sustainability and Strategy: Accomplishments include increased housing availability for participants and the successful execution of a brand and strategy plan positioning the centre for continued growth and sustainability, exemplifying her impactful leadership.
Tassan Sung expressed her gratitude and excitement for the role, saying, "I am deeply honoured to step into this role, and I have immense respect for Joy's leadership. The strides she has taken in growing the Dr. Peter Centre are nothing short of remarkable. I am eager to build upon this legacy and ensure we continue making a difference in the lives of those we serve."
Scott Elliott, CEO of Dr. Peter Centre, added his thoughts: " Joy's tenure has been characterized by passion, unwavering commitment, and a visionary approach that has propelled the Dr. Peter Centre to the forefront of numerous critical issues in Canada. We owe her a debt of gratitude for her extraordinary leadership. At the same time, I am thrilled to welcome Tassan as the new Board Chair. Her dedication and expertise make her the ideal person to guide us into our next phase."
As we bid a fond farewell to Joy, we express our deepest gratitude for her outstanding contributions and steadfast commitment to the Dr. Peter Centre. Her legacy of growth, innovation, and advocacy will continue to inspire us all. The Centre eagerly anticipates the future and embarks on this new chapter under Tassan's capable leadership.
About Dr. Peter Centre
The Dr. Peter Centre is a non-profit organization based in Vancouver, Canada. It is an outpost on the frontier of progressive health care for people with HIV/AIDS, substance abuse, and complex mental health issues. The Dr. Peter Centre is a recognized leader in the fight against the opioid addiction crisis in Canada, offering a broad spectrum of services, from day health to long-term residential care, keeping them all connected to their community of health.
For media inquiries, please contact:
Pallavi Raghuvanshi, Communications Lead, Dr. Peter Centre,
Phone: (604) 555-1234
Email: praghuvanshi@drpeter.org
Website: www.drpeter.org Top of Form