PHAC Supervised Consumption Services Project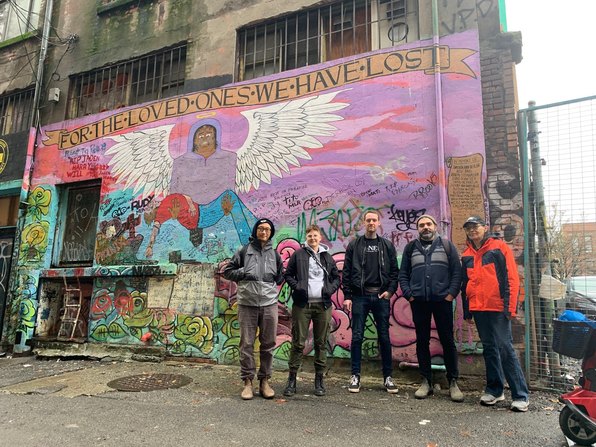 In April 2017, the Dr. Peter Centre launched a 5-year project to build the capacity of community-based organizations across Canada to provide supervised consumption services (SCS) and overdose prevention services (OPS) for people who use drugs.
Our goal was to become a national resource for training and organizational capacity building for community-based organizations that provide harm reduction services. Over the 5 years, our project evolved to provide capacity building to other stakeholders, including government and businesses.
As our project comes to a close on March 31, 2022, we are proud to celebrate our successes and accomplishments!
Over the past 5 years, the Dr. Peter Centre has:
Hosted monthly national community of practice video calls with SCS service providers to discuss key practice issues, with participation from over 150 organizations

Offered comprehensive individualized training to support the setup of SCS sites across Canada. Read more about our recent work with Ensemble in Moncton here (and in the news!)

Convened five national working groups led by people with living and lived experience of substance use to accelerate solutions to key community of practice issues, including:
Our work has contributed to the increase in SCS services (from 5 to over 100 nationally), enhanced the quality and depth of SCS services, and helped to promote solidarity among SCS sites across Canada.
We are pleased to announce that DPC has been awarded funding from PHAC for another 5 years to continue leading national capacity building for front line harm reduction organizations. It is the exemplary work of DPC's model of care and experience providing harm reduction services that has helped to transform these services nationally.