Blog: A Mother's Story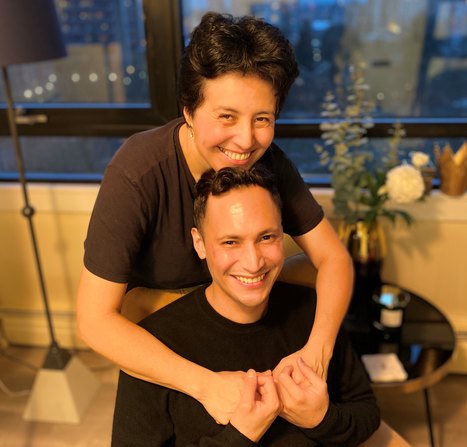 The Dr. Peter Centre has been a lifeline for those in our community who have HIV/AIDS. The Centre's participants have been combatting multiple crises – the overdose epidemic, COVID-19 pandemic, and the HIV/AIDS pandemic.
A participant that relied on the Centre as a place of stigma-free care was Eduardo. Around 10 years ago, Eduardo was diagnosed with HIV and shortly after was diagnosed with Kaposi's sarcoma. This type of cancer is rare and mostly only happens in cases of HIV where the person isn't properly managing their condition. Eduardo eventually required a wheelchair as he could no longer walk without assistance. He also found it difficult to live on his own due to the pain he was enduring.
Eduardo got to the point where he needed help with everyday life and so he started going to the Dr. Peter Centre as a day health participant. Here Eduardo was able to have two meals a day, access to nurses, and someone to manage his medication.
After a few years when Eduardo's condition worsened, he went to live full time at the Dr. Peter Centre as a resident. At first, he was afraid and didn't want to accept any help. After a few days at the Centre, Eduardo started to feel like he was accepted and wasn't judged for any of the mistakes he had made.
On May 14th, 2021 Eduardo passed away from AIDS-related complications. He was 32 years old.
In the last years of his life, Eduardo was passionate about getting the word out about how much the Dr. Peter Centre had helped him. Now Eduardo's mother Eren wants to be his voice and to tell people about how her son's last years of his life were filled with love, compassion, and care from people who treated him like a family member.
Eren says, "to know that my son was safe, had healthy food every day, someone to speak to, nurses 24/7, and friends, means the world to me".
Eduardo's story is why the Dr. Peter Centre is here. It is a place that meets participants where they are at in their life, regardless of where that may be.
Since 1997, the Dr. Peter Centre has provided a community of stigma-free care for the people in our community that need it the most.